Today is another installment of Mermaids & Friends. I'm very happy to welcome a very talented writer and one of my fabulous critique partners, the awesomesauce Lynne Silver. *Glitter toss* Oops, Lynne hates glitter. 😉
Lynne has a new book out called Waiting on Love and it's amazing! More details later, but in the meantime, please enjoy Lynne's post.
Top 5 things to do when stuck in an airport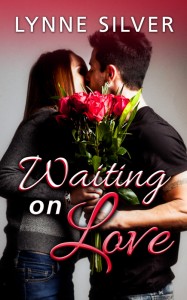 In Waiting on Love, KK and Aidan meet because there's a major snow storm back on the east coast and they're caught in Dallas with no flights out for at least 20 hours. So what to do when stuck in an unfamiliar airport with a hot stranger?
Leave the airport for a meal. Forget about the TSA- you've got hours to get back through security. Thanks to Yelp and Urban Spoon, try to sample some local delicacies.
Shop- Unless you're at an airport in Podunk, there's some good shopping to be had at the airport. In Miami, my kids love the Miami Heat fan store. In Washington Dulles airport, I love the Smithsonian shop. My husband loves to shop at the American Airlines store in Dallas/Ft. Worth- he has t-shirts, hats etc…to show his platinum loyalty! He also likes that other travelers think he's an American employee and ask him questions.
Get a massage. Seriously. Lots of airports are offering seated massage. Last time I flew through Dallas, I spotted a Barber shop!
Celebrity spot in the lounge. So this is only possible if you're a member of the lounge or willing to fork over the money for a pass. Mr. Silver travels (a lot) and has access thanks to one of his credit cards. Celebrity spottings in the past few months include: Mandy Patinkin, one of the teachers from New Girl, Anna Faris, and more. He's good at the celebrity spot.
Get a room! Literally. KK and Aidan split a room for budget reasons and then made full use of the *cough* amenities in the room.
About the Author
Romance author, Lynne Silver, writes the popular Coded for Love series and other hot contemporary romance novels, such as Love, Technically. Before writing romance, she wrote fiction of a different sort, drafting press releases for technology corporations. Washington DC is her home (non) state, where she resides with her husband and two sons. She is represented by literary agent, Jessica Alvarez of Bookends LLC.
Thanks for joining us in the lagoon today, Lynne! Here's all the details you need on Lynne's new book. Happy Reading!
Buy Links:
Amazon: http://amzn.to/1D3rnuB
All Romance eBooks: http://bit.ly/1EcsbOo
Barnes & Noble: http://bit.ly/1KLiqei
iTunes: http://bit.ly/1z9vfHZ
Kobo: http://bit.ly/16VcfoP
Stalker links:
Newsletter: http://eepurl.com/tU2O5
Facebook: www.facebook.com/lynnesilverauthor
GoodReads: https://www.goodreads.com/LynneSilver
Twitter: @LynneSilver
Website: www.lynnesilver.com
After a disastrous vacation breakup with the man who was supposed to be The One, KK O'Brien decides she's done. Love will find her when the time is right.  
On her flight home, she's seated next to a male soldier, Aidan Dominguez, whom she ignores, because one: he is male (a trait she's recently excised from her mind), two: he's younger than her, and three: he's on his way to be deployed overseas (geographically undesirable). When weather grounds her flight, she agrees to a drink and more with Aidan. After all, he's leaving the country and she's done projecting hope and wedding bells onto encounters with men. KK knows this is nothing more than a one-night stand with an extremely sexy soldier. It's practically her patriotic duty to send him off to war with a good last memory.  
Aidan and KK have a great night together and they part with the expectation that they'll never see each other again. Only, a few weeks later, the first email from Aidan arrives. Once she replies, another arrives, and soon an epistolary love affair blossoms where love was never supposed to grow. When Aidan asks for a shot at being her man, KK must decide if she's brave enough to take another chance on love.