13 Feb 2015
Today is another installment of Mermaids & Friends. I'm very happy to welcome a very talented writer and one of my fabulous critique partners, the awesomesauce Lynne Silver. *Glitter toss* Oops, Lynne hates glitter. 😉
Lynne has a new book out called Waiting on Love and it's amazing! More details later, but in the meantime, please enjoy Lynne's post.
Top 5 things to do when stuck in an airport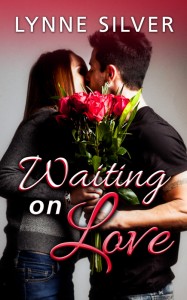 In Waiting on Love, KK and Aidan meet because there's a major snow storm back on the east coast and they're caught in Dallas with no flights out for at least 20 hours. So what to do when stuck in an unfamiliar airport with a hot stranger?
Leave the airport for a meal. Forget about the TSA- you've got hours to get back through security. Thanks to Yelp and Urban Spoon, try to sample some local delicacies….
Read the Rest…