23 Jan 2012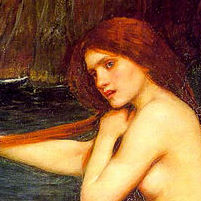 "Write what you know."
Ugh.
I hate this cliche bit of writing advice. I first heard it as said to Jo March in Little Women, and then again and again as I dove into the deep, Olympic swimming pool of the writing world.
The trouble with this advice, as with all cliches, is there's quite a bit of truth in it.
Which is so annoying.
How does one write about magical worlds and special girls with secret powers and evil queens and glittery unicorns when one lives in THIS world? I mean, look around. This world is full of dirty clothes and dirty dishes and traffic jams and bathroom scales and taxes. Taxes, for goodness sake.
Ugh. No way.
The work around this (for me) was to make my life magic. This sounds impossible, but it's really not. What do you want your forte to be? Become the expert in…
Read the Rest…