I don't know about you, but this is how I try to start my day. At least after the first twelve cups of coffee.
But there are days that pick me up by the red highlights and tosses me around like a mouse being thrashed to death by an alley cat.
And I want to do this to the day: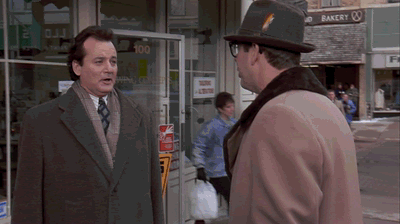 Then, someone does something that normally would make me giggle – or at worst roll my eyes – and I overreact like this (sorry Denny):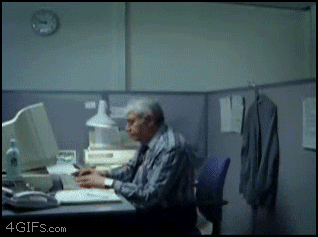 As we all know, a good friend will call you on your bullshit. And when she does (thank you Denny) I'm as embarrassed as if I'd just gotten caught doing this:
But it's all good, because that helps me get to that place where I can do this:
OK, I'm not gonna lie. I can do that because of a little help from this: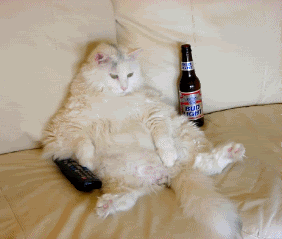 and good friends who commiserate with me like this (thanks Robin and Kim):

Finally, I beat that awful day in a dance off.
Then, I wake up and it's a new day. Damn it, I will own it. You will too.