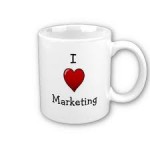 Today I am launching a new series at my blog about branding and website development. Why? Because I'm working with a design team on my new author website. It's an exciting project, but it's also something I need to do. Why? Because I believe effective branding, effective web presence, social media and finding my audience niche can't wait until my first book is published (yep, without a single nibble I'm just putting it out there). I've got to get the waters primed, and now is the time.
Don't believe me? Bored already with the constant chatter about what you need to do from what you don't? If you write, and intend to get published or are published – you must market your brand. Period. No excuses (I won't go on and on about how much I HATE excuses…but that's for another journal entry).
I've met two people in my career (I've been doing the marketing thing for consumer products companies and nonprofit organizations for twenty plus years) who are standouts on the nuances of marketing. My mentor in Chicago, who tried to teach me as much as he could. Bless his heart. And a woman who started a nonprofit business and just didn't give a damn about anything but selling her product. She was successful, but I'm not sure if the price was worth it (okay, I am sure, it was–for her).
The thing to know though is that neither one of these people were authors. They both are incredible writers, but not romance authors. That is a special world and as competitive as any other business niche in today's marketplace – a marketplace that on the outside appears to be jammed with opportunity and easy access because of tools like the Internet and social media. But is that true? Nothing is easy, but for it to be right, it doesn't have to be hard.
To get started on branding you need to know you — the author you.
Answering that question will help you build a brand, or strengthen your existing Internet presence by giving you more ideas on ways to reach your target audiences through those existing distribution channels (I just had to use that phrase:)…you know, blog, twitter, Facebook, etc (Social media stuff is always a good place to begin).
Check out some websites and blogs I think kick a** when it comes to branding.
Legend the Series – when I visited this blog in April 2011, the book deal had been announced a few months earlier (as much as a year earlier), and the site kept adding features until launch day.
Vanessa Barneveld – an unpublished author, but also a Golden Heart winner – her site has strong branding that let's you know about the author and the flavor of the books immediately.
Romancing the Palate – a blog by a published author offering a topic/niche that dovetails into her stories, and thus helps to build a consistent identity for her 'foodie' angle included in her novels (she recently sold her first full-length book).
Quiet Laughter – a blog by an author who is interested in exploring the differences in cultures, catches the eye, but also imaginatively utilizes a simple blogger template.
Now tell me the first thing that comes into your head when you think about marketing…and no cursing (or at least not too much cursing)…
If you'd like to read a bit more about developing your brand, visit my blog and check out today's post on BRANDING and Why I HATE Marketing:)…
Congratulations! The WINNER OF THE DECEMBER GIVEAWAY IS LANA!!! Please contact us today with your mailing address so we can drop the AMAZON gift card in the mail ASAP!