17 Apr 2012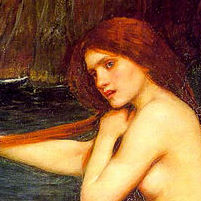 As promised last month, when I got off on a Hunger Games tangent, this is my actual, intelligent post about Team Edward vs. Team Jacob. But I'm getting ahead of myself. The King of Hearts recommends beginning at the beginning, and so I shall.
So this novel I wrote (Enchanted) comes out next month, and the reviews (which I read) are pouring in from every direction. These reviews are all over the place–from one star to five stars–but that's good. I don't want everyone to love my book. I want some people to love it and some people to hate, because that sparks a conversation, and conversations make the world go round.
But this post is not about reviews. This post is about sex.
One reviewer on Goodreads (who shall remain nameless only because I lack the energy to hunt it down), mentioned that she couldn't even finish…
Read the Rest…