30 Apr 2014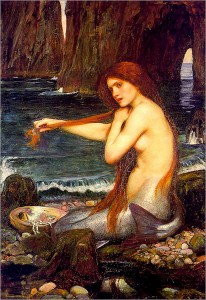 Grace Under Pressure.
I wish this is how I could describe myself. But my parents named me "Truth" — "Grace" is my cousin. (Technically I have a couple of cousins named Grace, one of whom worked on the Hubble Space Telescope.)
The "Pressure" part, though? Shoot. I've got that down pat.
i was that kid who did all her school work at the last minute, even though my parents offered to help me do anything I needed. I was the author who promised to write a book in four months when the first one took me five years. I was the nerd who ran the light board and memorized everyone's part in the play, qualifying me to understudy for anyone at the drop of a hat.
Even now, looking back, I'm not entirely sure I could chalk all that up to laziness or procrastination. Yes, I put things off…but in…
Read the Rest…