01 Jul 2014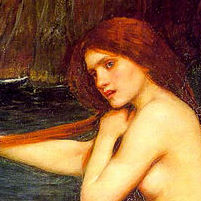 So…I have this HUGE issue with lazy writing.
It is so annoying to me when an author works to set up a convoluted setting or plot line at the beginning of his or her story, and then instead of following the thread logically through to the end, makes up something COMPLETELY DIFFERENT and solves the problem with that instead.
Anton Chekhov said: "If you say in the first chapter that there is a rifle hanging on the wall, in the second or third chapter it absolutely must go off. If it's not going to be fired, it shouldn't be hanging there."
His comment was more about including extraneous information. From my perspective, it should also apply the other way around…if you include the gun. USE THE GUN. Don't have the murder victim hanged in the end for no good reason.
There's a book that's a PERFECT example of this that I…
Read the Rest…