24 Jan 2014 14 Comments
EVERNIGHT TEEN turns one this month and the Waterworld Mermaids are helping them celebrate during their 1st Birthday Blog Hop!  It's EVERNIGHT TEEN's birthday but you get the presents. Enter below for a chance to win a $100 iTunes gift card!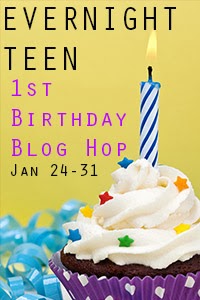 EVERNIGHT TEEN books feature fresh teen fiction that's raw, gritty and real. Whether paranormal, contemporary, sci-fi or suspense, EVERNIGHT TEEN stories are about real issues and pack a strong emotional punch. You'll find cutting edge fiction that today's young adults can relate to and will keep you turning the pages long into the night. Upper Young Adult titles, include PHOENIX: THE RISING, the first EVERNIGHT TEEN title!
Phoenix: The Rising by Bette Maybee
Every 300 years, the immortal Phoenix returns to Mono Lake to be reborn—but this time it didn't return alone.  The…
Read the Rest…