31 Jul 2015 5 Comments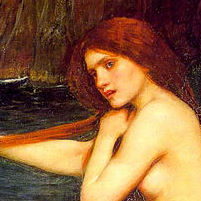 David B. Coe (a.k.a. D.B. Jackson) has been my dear friend for over a decade (David contributed a guest post on my blog recently in which he discussed the circumstances of our meeting in 2002, and our friendship since then).
David is not only an exceptionally talented writer (his Thieftaker books are my favorite) but he's also exceptionally prolific. I'm not kidding–the guy has TEN books out this summer.
Okay…so maybe I'm exaggerating. But not by much. Check out: Water Witch, Dead Man's Reach,  His Father's Eyes…and I'm sure I'm missing something. On top of the hundreds of guest posts he wrote for this month's blog tour to celebrate all these releases. LIKE THIS ONE! Which I demanded. Because what else are friends for? <grin>
**********************************************
Read the Rest…